Printing Sublimation Bar Mats
by Longforte Team
11th May 2023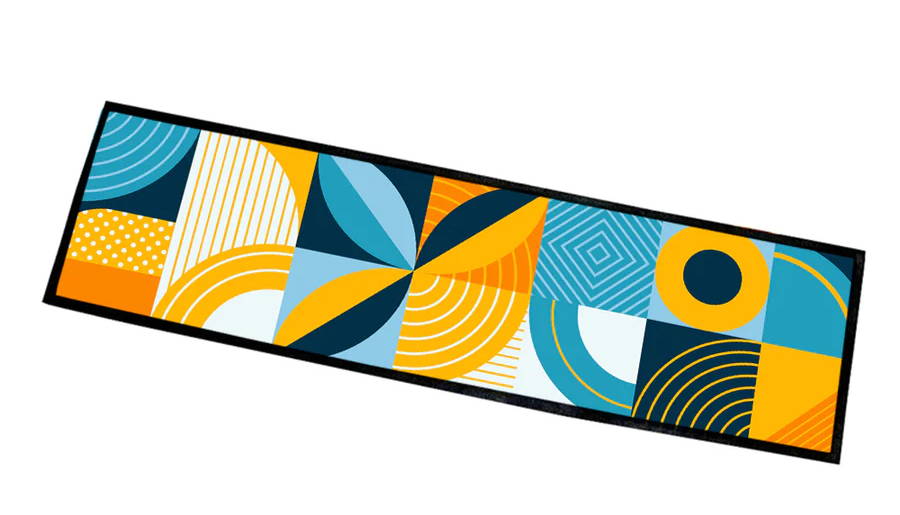 Printing onto sublimation bar mats is super easy and are a customer favourite! They print amazingly well, have a thick premium feel to them and are perfect for a wide range of ideas from Father's Day gift items to promotional or trade items for pubs and bars. Here is a step-by-step guide to printing onto our sublimation bar mats.


Materials you'll need:
4. Heat press
Step 1: Design your image
Using a graphic design program, create or import the design you wish to print on your bar runner. Make sure the image is at a high enough resolution for printing.
Step 2: Print your image
Print your image and make sure to print it as a 'Mirror Image' (so that it appears as reverse to go on the right way round when pressing onto the bar mat) onto sublimation paper using sublimation ink. Make sure the ink is dry before proceeding to the next step.
Step 3: Preheat the press
Preheat your heat press to the recommended temperature for sublimation bar runners (usually between 170-180°C / 335-350°F).
Step 4: Place the image onto the bar mat
Place the sublimation paper with your design face down onto the white part of the sublimation bar mat. This part is made from polyester fabric which means there is no need for sublimation coating. You can use heat-resistant tape to secure the edges of the paper to the bar mat but this is not necessary so long as the design is centered and tightly wrapped.
Step 5: Place and press the bar mat
Place the bar mat face up so you are heating the sublimation paper with your design on it directly. Press the the runner for around 120 to 180 seconds depending on how ink heavy your design is.
Step 7: Remove the paper
After the time is up, carefully remove the bar mat from the press using protective heat gloves. Please be careful as the rubber edge on the bar mat will remain very hot for a while. Remove the tape and discard the sublimation paper.
When sending to your customers we find that the best way to send them is to roll them up and post in a tube if sending by courier rather than folding as this can cause some issues if the mat is bent and pressed into a crease especially shortly after pressing.