WHAT ARE SHRINK WRAP BAGS?
Shrink Wrap Bags (SWBs) are special bags made from a heat reactive material that melt in a controlled way when heated in a convection oven. This makes them shrink exactly to the shape of the item in the bag and applies heavy pressure. This is perfect for sublimation as the bag will create the pressure against the sublimation paper (like a heat press would do) and can deal with irregular shaped items with ease.
See our full guide to Printing With Shrink Wrap Bags here.
WHAT ARE THE ADVANTAGES OF SHRINK WRAP BAGS?
If you wanted to print a wide range of items such as pet bowls, coasters and glasses you would traditionally need to have a separate heat press or vacuum press to print onto them. This can be costly especially if you are only doing a few pieces and can't justify the cost of a whole heat press for it. There are also several other key advantages:
Print much larger designs all over your items - from top to bottom and all the way around for seamless prints.
Mug presses tend to leave large gaps where there is no heat and also lead to fading near the top and bottom where the pressure applied is less.

Silicone wraps for ovens are better, but are more expensive and also leave a gap where the ends clip together.
Shrink Wrap Bags are cost effective, easy to apply and give much better results which makes items look for expensive than standard prints.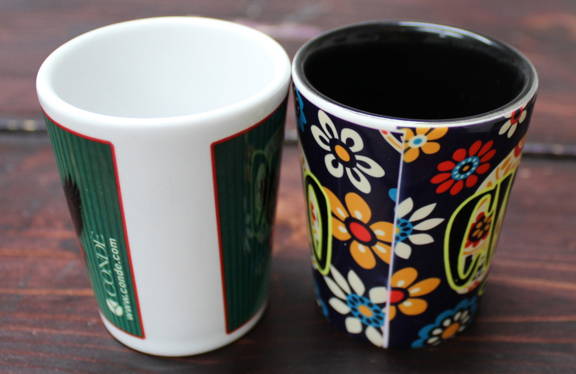 PRINT IRREGULAR ITEMS WITH EASE
Shrink Wrap Bags come in a range of sizes meaning they are perfect for printing everything from coasters and shot glasses to large pet bowls.
As the bag shrinks, it is able to mold around every curve and helps to deal with the inevitable differences there might be in manufactured sublimation blanks especially ceramics.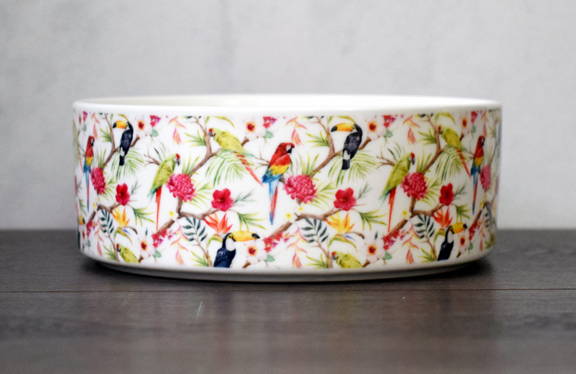 SWBs offer a cheap alternative to investing in new machinery and silicone wraps. More importantly they do this without sacrificing on quality and even producing better results than traditional printing methods.
Not only that but the saving on time and reduced wastage is also something worth considering.
With unit prices of bags starting from just 7p each, your wallet will be as happy as your customers!